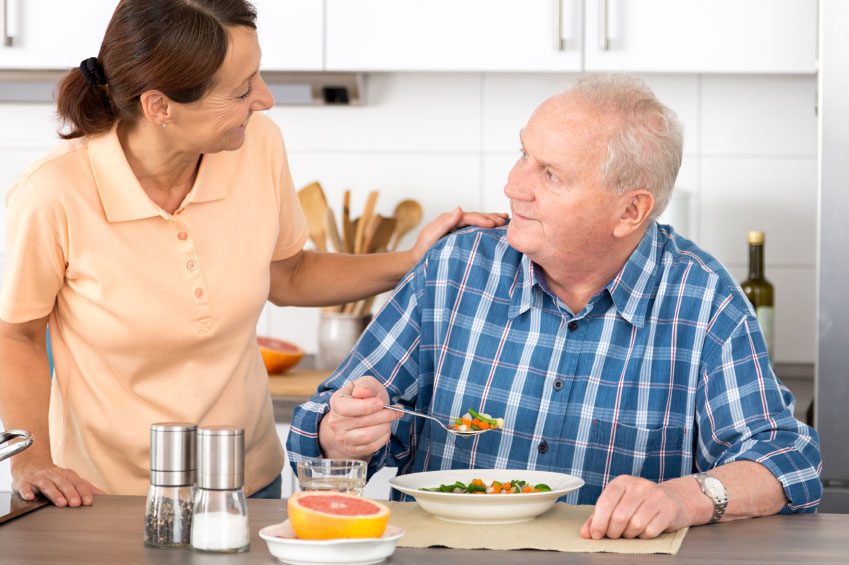 Meal Preparation Service In The Home
Home Help knows that everyone including the elderly must have a nutritional meal every day. Our Domestic help services assist with the shopping, preparing and help with meals.
Help With Meals
We realise that as you get older your nutritional needs, appetite and food cooking habits change. You will probably need to eat fewer calories to maintain a healthy weight as you burn fewer calories through less physical activity.
However, you need to eat enough calories and nutrients to maintain a healthy mind and body. It is easy for you to forget to eat or eat the wrong types of food for convenience especially if you lose a family member who did most of the cooking.
If you find yourself relying on convenience foods, we can assist you by helping you to choose the healthier options and perhaps steam a few vegetables to provide vital nutrients to ensure a well-balanced diet is maintained.
Help for the Family
Family meals are not only vital for quality time together they also play a major part in yours and your children's health. Therefore, at Home Help, our companion care workers can assist with what ever home help service you need.
Would You Like Our Help?
Please feel free to contact us and ask for any further information. If you feel you have a need we have not covered please get in touch to discuss your needs. We would love to hear from you.